Who We Are ...



Heritage Homes, Inc. is a 501(c)3 non-profit agency incorporated in 1971 by parents, advocates and clergy in the Holland / Zeeland area to serve the housing needs of adults with developmental disabilities. The organization which began with one adult foster care home has grown to regularly serve individuals residing in Allegan, Barry, Kent, Muskegon and Ottawa Counties.

For the past 47 years, the organization has expanded its mission and services to include families affected by intimate partner violence, substance abuse, chronic illness, low-income and homelessness. Now, Heritage Homes serves families and individuals through developing and managing supportive housing apartment units, as well as providing specialized supportive services in five areas: community living supports, residential care, in-home respite care, daytime enrichment, and social recreation.


---
---
Daytime Enrichment Program

Our Daytime Enrichment Program, based in Allendale and Coopersville, offers person centered community based services that are enjoyable, safe, and physically and socially enriching. This program provides supports to adults that have significant ongoing therapeutic, medical and sensory needs. The supports may be provided in the program facility or in community settings such as libraries, museums, parks, universities, churches, and other venues of personal interest.

The Daytime Enrichment Program was developed to have particular ability to accommodate people using large wheelchairs and require or enjoy use of adaptive equipment such as a tilt table, therapy platform, personal hydraulic lift, sensory swings (indoor and outdoor), and need close assistance for safe eating, seizure disorders, or other particularly high attention to individualized sensory and safety needs.

---
Community Living Support Services

The goal of Community Living Support (CLS) is to facilitate and strengthen community inclusion and participation, independence, and self sufficiency for qualified individuals who receive support through their local Community Mental Heath agency. CLS may be provided in the participants home and practically anywhere in their community where some assistance and support could lead to further independence.
---
Social Recreation Program

We are proud to announce our new Social Recreation Program! The Social Recreation Program offers community based services that are enjoyable, safe, and physically and socially enriching.
For more info and to register for events, click here:
Social Rec Program
.
Also, visit us on Facebook:
https://www.facebook.com/heritagehms
.
---
Residential Supportive Services

The division currently operates five state-licensed adult foster care homes, serving residents with significant ongoing daily support needs. We work with each person on the things that make a difference in their happiness and ability to live comfortably in the community of their choice. Proudly, our homes are accredited by CARF, an internationally recognized rehabilitation industry accrediting body.
​

---
---
---
Heritage Homes, Inc. stakeholders are:

Persons served in our supportive programs
Family members
Guardians
Heritage Homes staff
Community Mental Health of Ottawa and Barry Counties
Child and Adult Licensing, State of Michigan
Community members

Demographics of Individuals Served:Heritage Homes, Inc. serves 34 adults with developmental disabilities in 5 Adult Foster Care Homes.

Range of Resident Age is 18 - 79 Years.
19 of those served are men, 15 are women.
---
Supportive Housing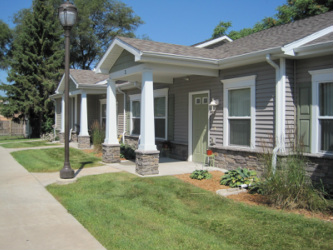 The Supportive Housing program opened its first apartments for occupancy is December 1999. Through its subsidiary, HHI Management Company, Heritage Homes, Inc. owns and manages 67 units of supportive housing as part of the Allegan County Supportive Housing Project. The program enables individuals with special needs (developmentally disabled, mentally ill, survivors of domestic violence, recovering substance abusers, chronically ill and homeless) to live as independently as possible while receiving necessary support services from various community agencies, to aid in achieving success and long range stability.

In 2003, Heritage Homes, Inc. completed a unique planned unit development in Otsego Township, combining 20 supportive housing apartments and single family homes through the USDA's Self-Help Housing Program.

In 2007, construction began on 45 units of supportive housing in Ottawa County on three sites in Holland, Zeeland and Grand Haven. Long term, it is the intention of each counties' Supportive Housing Consortium to develop 100 units of Supportive Housing in their respective counties to better serve current and anticipated special housing needs.

Heritage homes, Inc. is very proud to be playing such a role in the greatly needed improvement of affordable housing options for persons with special needs in West Michigan.
---
---
Housing and Supportive Services
CHILDREN
- Community Living Supports
- In-Home Respite Care

ADULTS
- Community Living Supports
​- Daytime Enrichment Program
- Social Recreation Program
Residential Programs:
- Adult Foster Care Homes - CARF Accredited
- HUD 202 AFC Home

INDIVIDUALS AND FAMILIES
Supportive Housing - Property Development & Management
- 67 units in Allegan County
- 45 units in Ottawa County


---
CARF Accreditation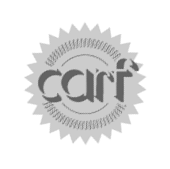 CARF Accreditation was awarded to Heritage Homes, Inc. and will extend through May 2020
for the following services:
Community Services: Community Housing

---